Maritime Legacy Days Coming to Coos Bay!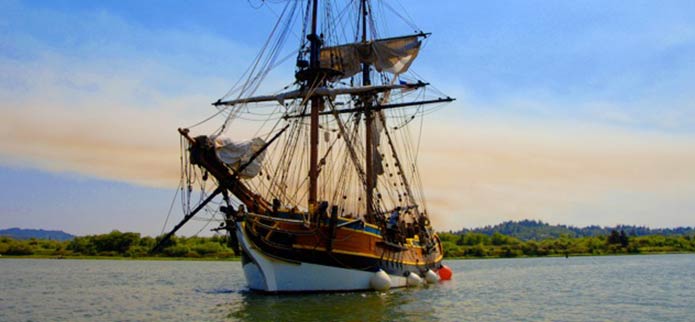 UPDATE 4/13/18 Sorry everybody, we just got word.
Coos Bay is eager to welcome Maritime Legacy Days, a celebration of our region's seafaring and shipbuilding heritage! This living history experience will feature demonstrations of tall ship handling, sea shanty singing, maritime amusements and more.
April 6th: Dress like a pirate for Coos Bay Wine Walk! Costume contest and shanty concert by Doo Dad Shanty Boys at Flappers Wine Bar in Old City Hall at 7 PM.
April 12th: Sea Shanty Concert at 7 Devils Brewery by Doo Dad Shanty Boys at 7:30 pm. Proceeds go to Coos Bay Boat Building Center & Historical Seaport.
April 13th: Live music at So It Goes Coffee House by Finnavara and the Nor'Westers beginning at 5 pm.
April 14th: Boardwalk activities with treasure hunt, displays by Coos Bay Boat Building Center, and the Coos Bay March for Science. And maybe there will be mermaids…
Click here to download the full schedule.