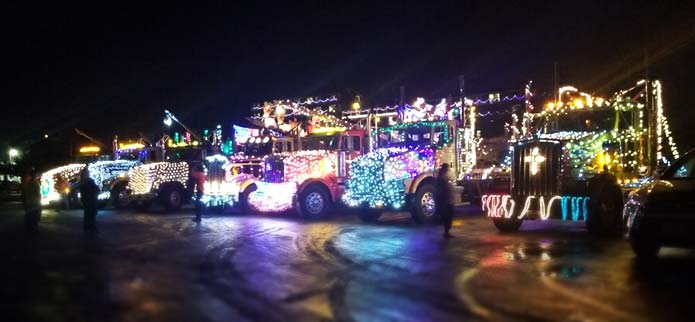 Join Us for this holiday season kick-off!
It's the best time of the year! This year North Bend will be having a Holly Jolly Christmas on Saturday, December 7th.
Tasty morsels to eat, music, crafts, cider, Santa…and for the grand finale the tree lighting and a Christmas Parade! It just doesn't get better than that!
A small gift and stocking for each child, craft activities, bicycle drawings for the kids and poinsettia drawings for the adults. Santa's helpers will be collecting ticket stubs for children ages 12 & under to enter the bike give–away.
Don't miss the 5 o'clock Tree Lighting and the Lighted Christmas Parade!
Note the new date & time! Saturday December 7th Festivities begin at 2:45pm at the North Bend Community Center!
Lighted Truck Parade Route - Starts and ends at Pony Village Mall, heads down Marion to 16th, to Broadway, to 11th and back to Pony Village Mall!
![](/img/2019 NP Lighted parade map.jpg)