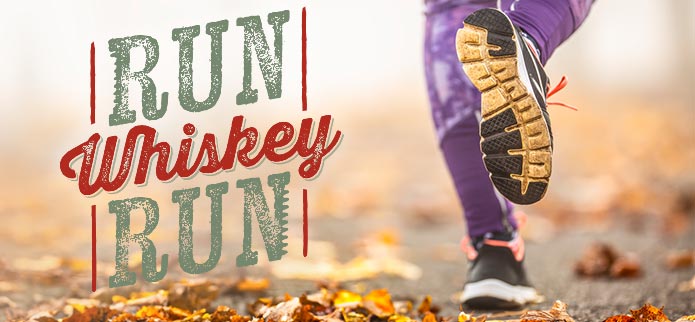 RUN WHISKEY RUN!!
If you have ever wanted to take to the trails at Whiskey Run, but not on a mountain bike, this is your chance!
The South Coast Running Club invites runners for this one-of-a-kind run through our now famous, single-track, top-rated, mountain biking trail system - cordoned off specifically for runners for this race.
The run will start and finish at the main Whiskey Run Trailhead.  Trailhead location  
Our chosen section of Whiskey Run is shaded and sheltered, which means these trails are rolling, smooth, and oh so loamy.
Course options include the following:  
Note that projected distances and actual distances may vary, kinda like the amount of whiskey consumption you report to your doctor!  These maps also don't start at the parking lot, which you will, so show up a little short.
1.5 Mile (Shirley Temple)

A shorter loop, but still challenging. Great for walkers and adventurous families wishing to wet their whistles!

5 Mile (Whiskey Ginger)

A full loop on super-premium top-shelf trails, cheers!

10 Mile (Double Shot)

If one just isn't enough, imbibe 2 full loops – stay thirsty, my friends!
Please note that all courses are 100% trail, so not stroller friendly.  These are single-track trails and a dog can take you out.  We love dogs, but please leave your dog at home!
PRICES
Online
$15 Club member (your discount will appear at check-out), Non-member $25.    
Day of race
$20 Club member, Non-member $30
Students: $5.00.  Use the code Student2022 to register.  To avoid credit card charges, students will not be charged at on-line registration.  Please bring $5 (exact change appreciated) to registration! 
START TIMES
9am (10 Mile Double Shot)
9:30am (5 Mile Whiskey Ginger)
9:45 (1.5 Mile Shirley Temple)
Course support ends at 12 PM.
Day of race registration and packet pick up begins at 8:00 at Whiskey Run Trailhead
IMPORTANT INFO:
Runners should assemble at the starting line no later than 10 minutes before start time for instructions from the race director.
Come dressed to run, there are no changing areas.  
There are two fine vault toilets available.
POST RUN PARTY AT OCTOBERFISH!
Join the fun at Charleston's Annual OCTOBERFISH, the official after race event location in the quaint fishing village of Charleston, OR!
TRASH RUN, Sunday, October 8th
Stay overnight and join the Clean Up Fun Run through the forested areas and beaches of Charleston! This 3-5 mile fun run begins at the Charleston Marine Life Center in Charleston at 10am. 
INFORMATION ABOUT THE AREA
Whiskey Run is located on Oregon's Adventure Coast. Our costal community offers endless opportunities for beach combing, fishing, crabbing, paddling, hiking, and golfing. Check out our many Adventures! And don't forget about the mountain biking… bring your bike and explore the 30+ miles of premier single track at Whiskey Run. Come see what attracts so many runners to Oregon's Adventure Coast.