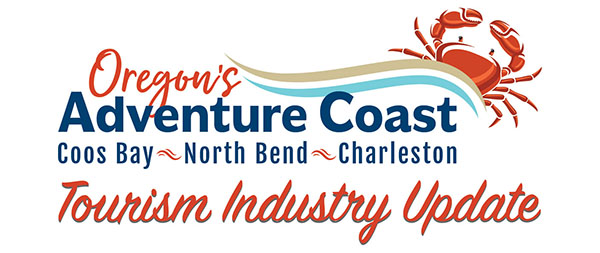 Stay in the Know with the VCB's new Industry Newsletter. Sign up NOW to received up-to-date information on news affecting the travel & tourism industry in the Bay Area and all along the South Coast. We promise not to spam you or sell your name.
Examples of news you might find in this newsletter include:
Economic Impact Data on Travel & Tourism in Coos County
New Developments including new attractions, restaurants, hotels and other businesses
New Developments with the Convention & Visitors Bureau and Chamber Tourism Committee
Grant Awards
News on what is happening with Regional Destination Marketing along the South Coast
Subscribe NOW by clicking the link!