We have compiled a list of those restaurants that are offering outdoor dining and will add to it as more restaurants open outdoor spaces.
We recommend calling the restaurant of your choice prior to visiting. Most are now taking reservations for their outdoor dining tables as space is limited and demand is high.
If you prefer to grab some take-out and eat it while watching the sunset from Sunset Bay State Park or another wonderful vantage point along our rugged coastline, visit our Dining Page for the full list of restaurants in the area!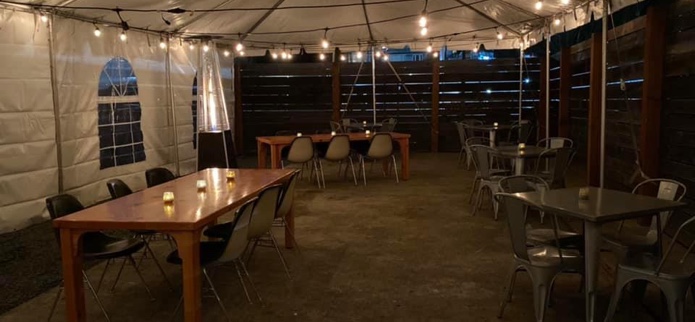 Coos Bay
7 Devils Brewing Co. – Covered outdoor seating with heat, Wed-Mon 11am-9pm, open until 10pm on Friday & Saturday.
247 S. 2nd St Coos Bay OR
(541)808-3738
Blue Heron - Covered patio seating with heat, Mon-Sat 4pm-8pm, Sun 10a-2pm, 4pm-7pm.
100 W. Commercial Ave.
Coos Bay OR, 97420
(541) 267-3933
Captain's Cabin – Covered patio seating in their new location, 8am-10pm daily
3290 Ocean Blvd. SE Coos Bay OR, 97420 (website )
(541)267-7772
City Subs - Covered front area allows for a few tables for lunch dining, Mon-Sat 10am-4pm
149 N 4th St. Coos Bay OR, 97420
(541)269-9000
Coach House Restaurant & Lounge – Covered outdoor seating with heaters, Mon-Sat 11am-8pm, Sun 4pm-8pm
604 6th Ave. Coos Bay OR, 97420
(541)267-5116
Front Street Provisioners – Outdoor Seating on new patio, Tues 1pm-9pm; Wed-Sat Noon-9pm; Sun 3pm-8pm
737 N. Front St. Coos Bay OR, 97420
(541)808-3420
Stockpot Restaurant – covered outdoor dining with heaters, 6am-2pm daily
63097 Barry St. Coos Bay OR, 97420 (Corner of Hwy 101 South)
(541)266-7070
The Boat – Covered outdoor dining, 11am-8pm daily
102 Hall Ave Coos Bay OR, 97420 (corner of Hwy 101 North)
(541)808-9500
Walt's Pourhouse – Outdoor patio dining (covered & uncovered), Mon-Fri 3pm-11pm; Sat-Sun 9am-11pm
1880 N. 7th St. Coos Bay OR, 97420
(541)267-5588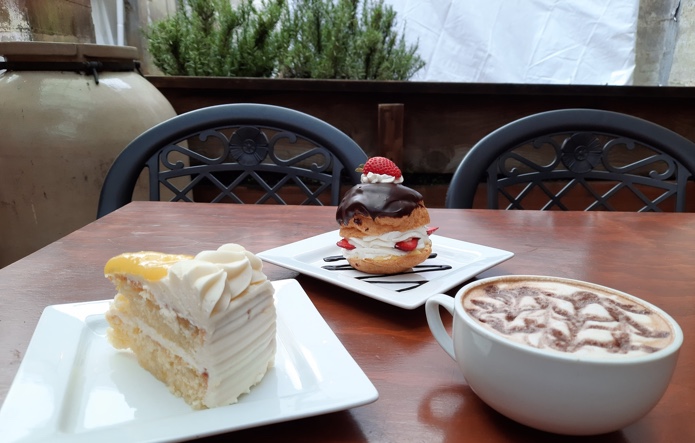 North Bend
Back Alley Pub & Grill – Covered Patio seating with heat, 11am-11pm daily
1225 Virginia Ave. North Bend OR, 97459
(541)756-0571
Ciccarelli's Restaurant & Roastery – Covered heated patio; restaurant open for dinner only 4pm-8pm; Roastery open 9am-8pm
2076 Sherman Ave. North Bend OR, 97459
(541)751-1999
Clausen Oysters Bistro – Outdoor picnic style dining Weds –Sat 10am-4pm
66234 North Bay Road North Bend OR, 97459
(541)756-3600
El Coyote Mexican Restaurant – Covered outdoor seating with heaters, Sun-Fri 11am-9pm
1930 Newmark St. North Bend OR
(541)808-0177
El Guadalajara Mexican Restaurant - Covered outdoor seating, Sunday-Thursday, 11am-9pm, Friday, 11am-11pm, Saturday, 11am-10pm
3491 Broadway Avenue North Bend OR, 97459
(541) 756-3030
La Herradura – Covered outdoor dining with heaters, 11am-9pm daily
1430 Vermont St. North Bend OR, 97459
(541)756-0906
The Mill Casino Hotel-Restaurants – Covered outdoor dining along the boardwalk, bring your to-go from The Mill's Indoor Restaurants. Plate LLC Food Truck on the boardwalk Friday, Saturday & Sunday.
3201 Tremont Ave. North Bend OR, 97459
(541)756-8800
Tin Thistle Café – Garden seating available Tues-Sat 11am-2pm
1972 Sherman Ave. North Bend OR, 97459
(541)267-0267
Tiny's Tavern - Covered outdoor dining with heaters, Noon-11pm daily
1971 Union Ave. North Bend OR, 97459
(541)756-7675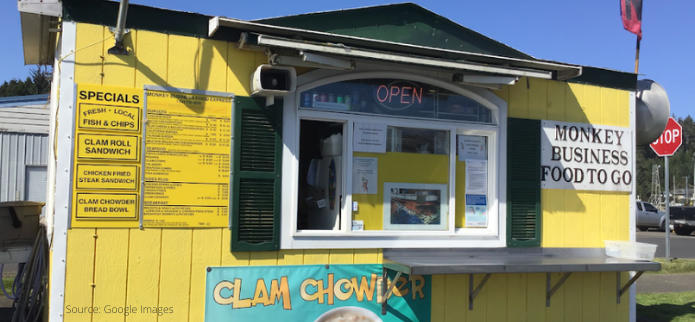 Charleston
Crabby Cakes Bakery – picnic-style seating outside, Weds-Sun 9am-3pm
63345 Boat Basin Rd. Charleston OR, 97420
(541)808-2388
Monkey Business – Food Truck with picnic tables available on site, 10am-4pm daily
63534 Kingfisher Rd. Charleston OR
(541)260-4145
Portside Restaurant & Lounge – Covered Outdoor dining with heaters, 11:30am-8:30pm daily
63383 Kingfisher Rd. Charleston OR, 97420
(541)888-5544